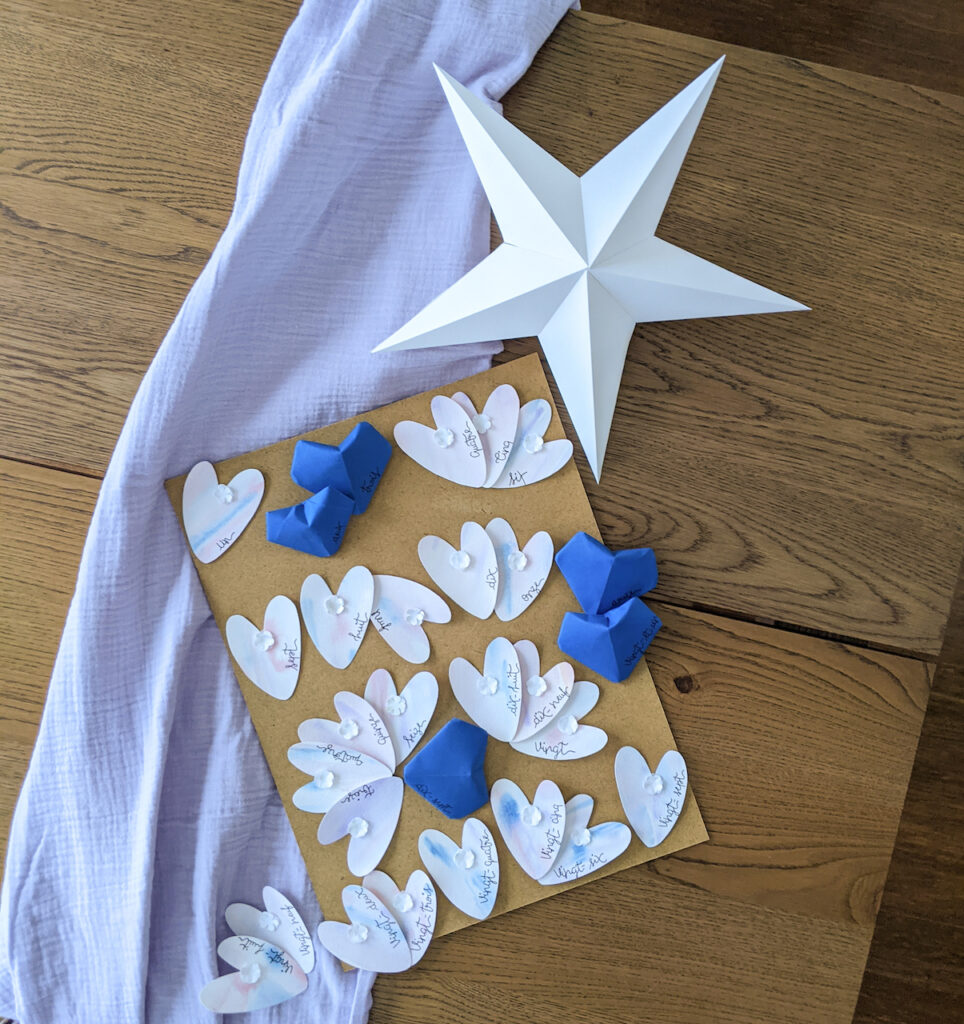 February the month of LOVE and this year I suggest the DIY a Valentine advent calendar to take care of ourselves.
Isn't it the perfect month to do so ? Small steps, feel good moment, positive mindset et a touch of selflove. It is as simple as that ! NO big resolutions that I will not accomplish or pursue !
But rather,
writing cards, call a friend,
be kind with me and remember that I'm always doing the best I can whatever I can be doing,
set up good routine like getting better at organizing (not my strenght 😅 ) or learning new things. Like I really want learn how to use Photoshop.
but also some free time to just daydream (my future DIY😆) !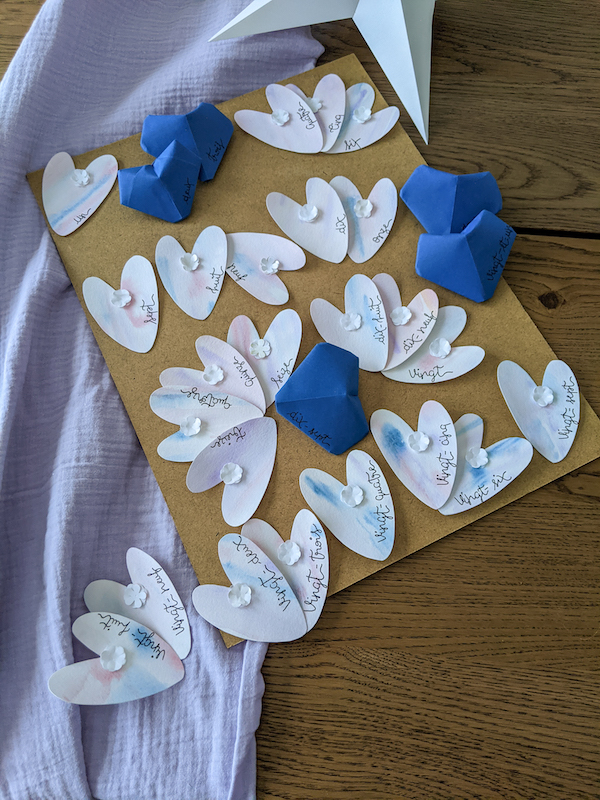 If this idea echoes, I'm pleased to share with you this DIY a Valentine advent calendar.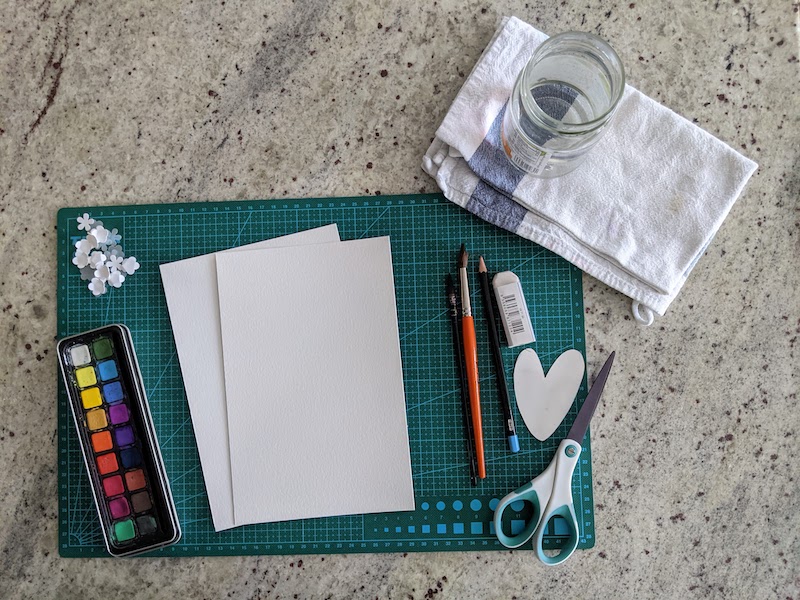 All you need for this DIY a Valentine advent calendar are those supplies :
watercolor paper,
watercolor and a brush,
a pencil,
and a pair of scissors,
Plus the DIY from last year to make some origami heart (the blue one in my calendar).
Start by making your watercolor background. I've painted on wet paper and used blue, pink and purple.
Then allow time to dry.
Once your background are dried, cut your hearts, 29. I've used a template that I traced as many time as I needed.
Lastly, I decorated my hearts with flowers two different shapes assembled per 3. Think about alternate the petals of the flowers when you're gluing them together. Then write on the front the day and on the back your message !
TA – DA you're done all in an afternoon time and ready to kick start your february month centered on what you need !
I hope you'll like this DIY and it'll inspire you but also you'll join me in my idea to pass a slow, well-being and selflove month 😉
Please share with me your crown(s) here or tag me on instagram 🙌🏼
See ya 😘