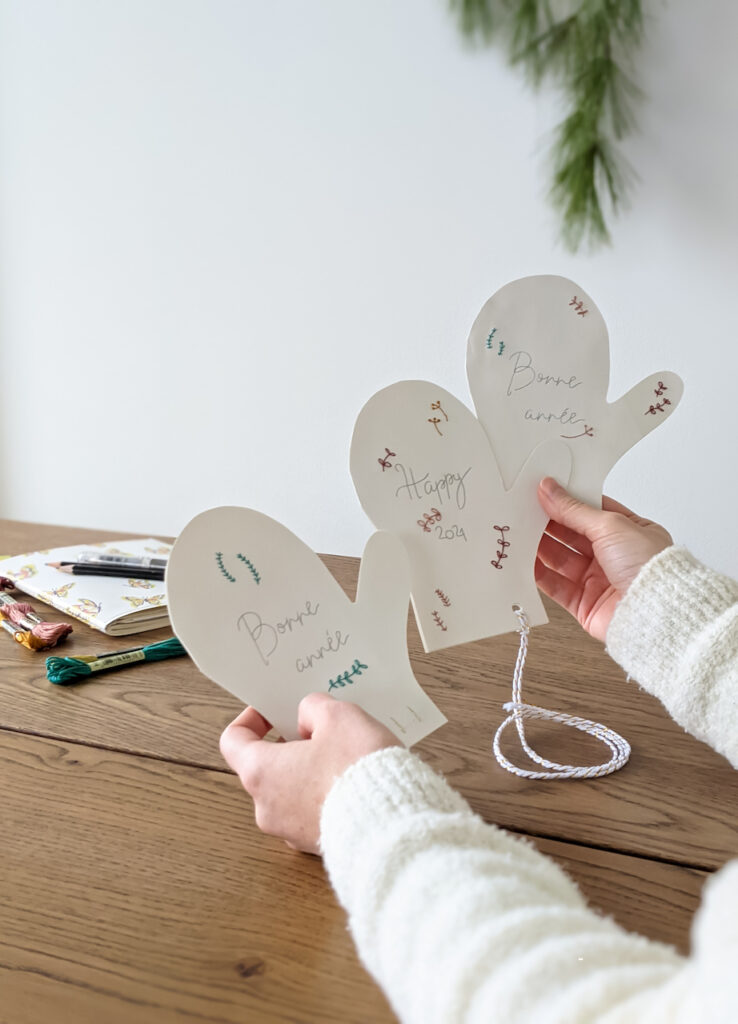 Hello crafty people 👋 I'm back today with a little idea the DIY an embroidered happy new year card.
I don't really know how it works in the US but in France we have all January to wish each other a happy new year. And well I've never been in the first one to finish. So if you're like me, my idea will come along at just the right time !
This DIY an embroidered happy new year card is going to be short to explain a little longer to make. Put the music or Netflix on, we're about to start 😉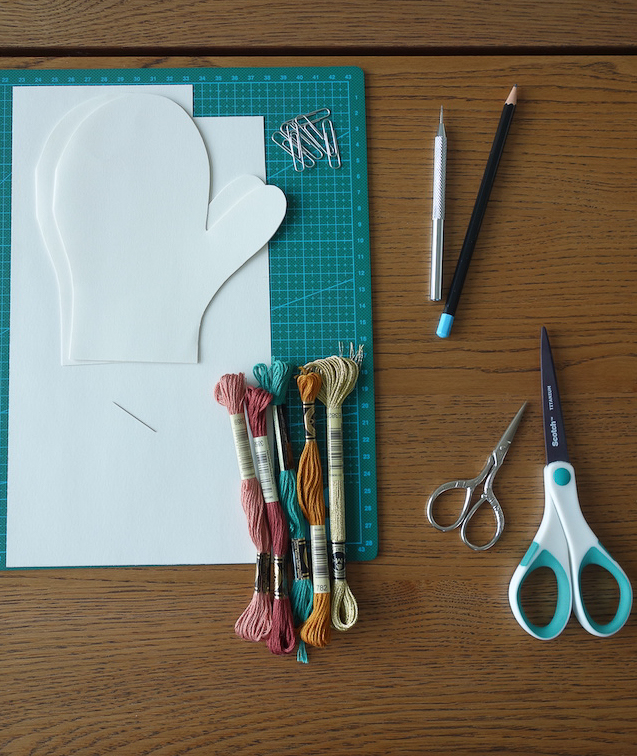 To make your own emdroidered card, all you need is :
some cardstock paper to make the card
a pencil
a pair of scissors
some paper clips to help you while you'll be cutting the card
an embroidery needle
some colorful embroidery thread
an awl
Let's get started ! First step, we're going to make the card.
On a folded stripe of paper, draw a mitten. Then cut the mitten out of the two layers of paper with an edge non cut to create a folded card. Cut a second mitten flat card this time. You'll use it either to embroider on it and then glue it to the folded card or to glue at the back of the folded card to hide the embroidery stitches.
After that, trace your message and doodles.
I keep it simple to facilitate the embroidery step !
The nice tip is to slightly make a mark with the awl on the paper where you're going to embroider to ease the embroidery part. And so you can also erase the pencil's mark 😉
On the picture below, you have an idea of my design and the embroidery stitches that I used. As I said I keep it simple 🙌🏼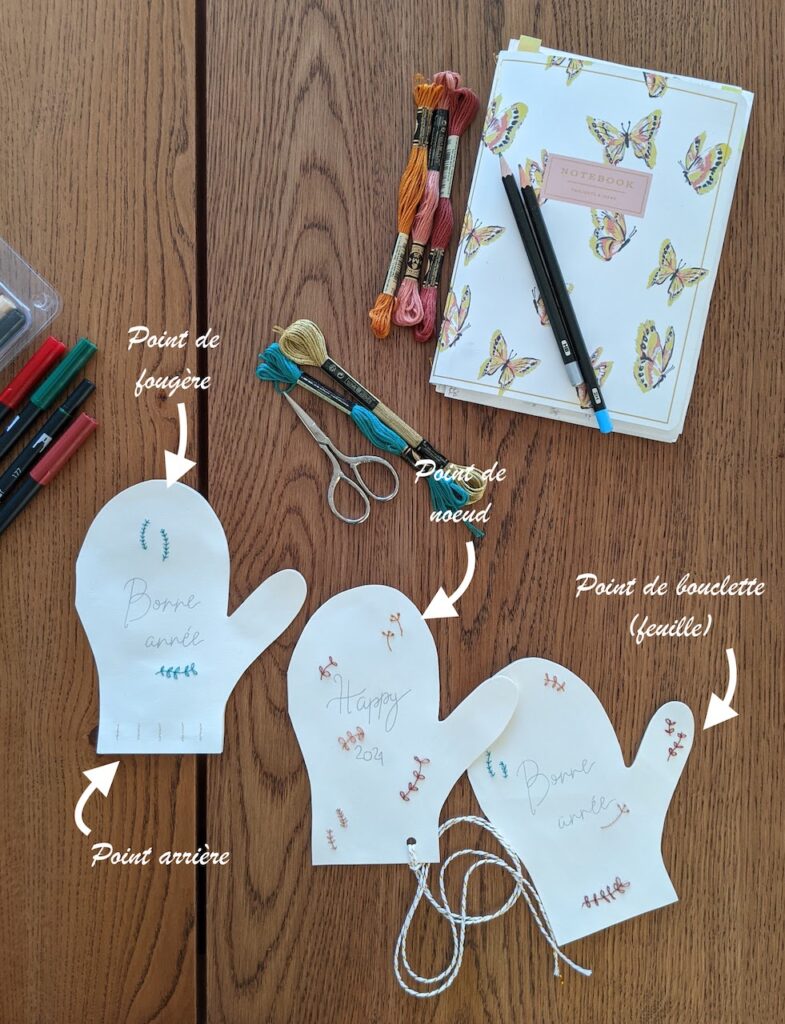 I hope you'll like this DIY an embroidered happy new year card and that it'll inspire you ✨
Please share with me your crown(s) here or tag me on instagram 🙌🏼
See ya 😘